Today's spotlight is on the wonderfuly named Flumpy Buttons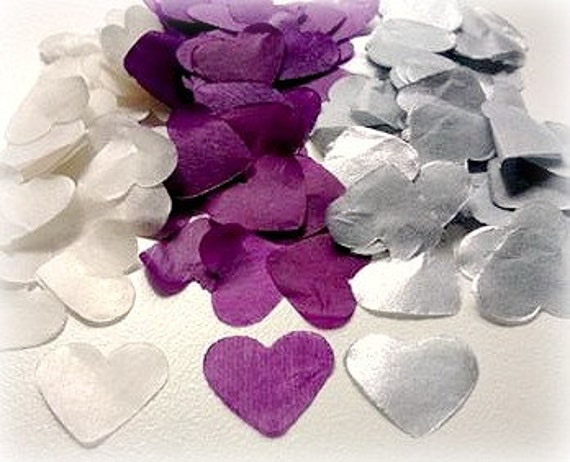 Flumpy Buttons is run by Sarah Eccles and is based in Blackburn, United Kingdom. Flumpy Buttons supply personalised confetti: an unusual (and brilliant) name for a business normally associated with weddings.
Intrigued, I asked Sarah 'why Flumpy Buttons?'. It turns out the story is just as cute as the name:
"I started out in 2012 making car rearview mirror fobs and garlands – confetti was just a tiny part for friends. I wanted a name that was catchy and personal to me. My grandpa used to call me Flumpy when I was little and my granddad call me his little button. They both ran their own businesses and were successful in their areas. I thought it would be a fitting tribute to them both if I used the name 'Flumpy Buttons' for my business. I noticed that the confetti was becoming more popular and in February 2014 I made the transition from sewing to creating confetti full time (and it has exploded ). I didn't want to lose the business name with the product change as I think that my granddad and grandpa are both sitting on the clouds looking down at me and are thrilled with the success (so far)! The business name has been a HUGE talking point and people say that they can't forget it"
Flumpy Buttons aim to help you complete those finishing touches that will stun your guests and amaze them at the quality of detail that you have put into your day to make it so wonderful. If you can't find the confetti you need, if you want a specific colour theme that you can't see (unlikely!), just ask.
As well as a Flumpy Buttons website, an etsy shop Flumpy Buttons also has a really good (and interactive) Facebook page  and Twitter account. I have found it well worth liking and following Sarah and Flumpy Buttons: a genuinely nice person running a good honest business.
Disclaimer: this review was not asked for, or paid for (in any way) by Flumpy Buttons. I wrote it because I genuinely like the way they interacted with me on Twitter and Facebook.
If you like my posts, please follow this blog, like my Felt.Buzz Facebook page and check me out on Twitter