Meet Amanita Fly the mushroom fairy!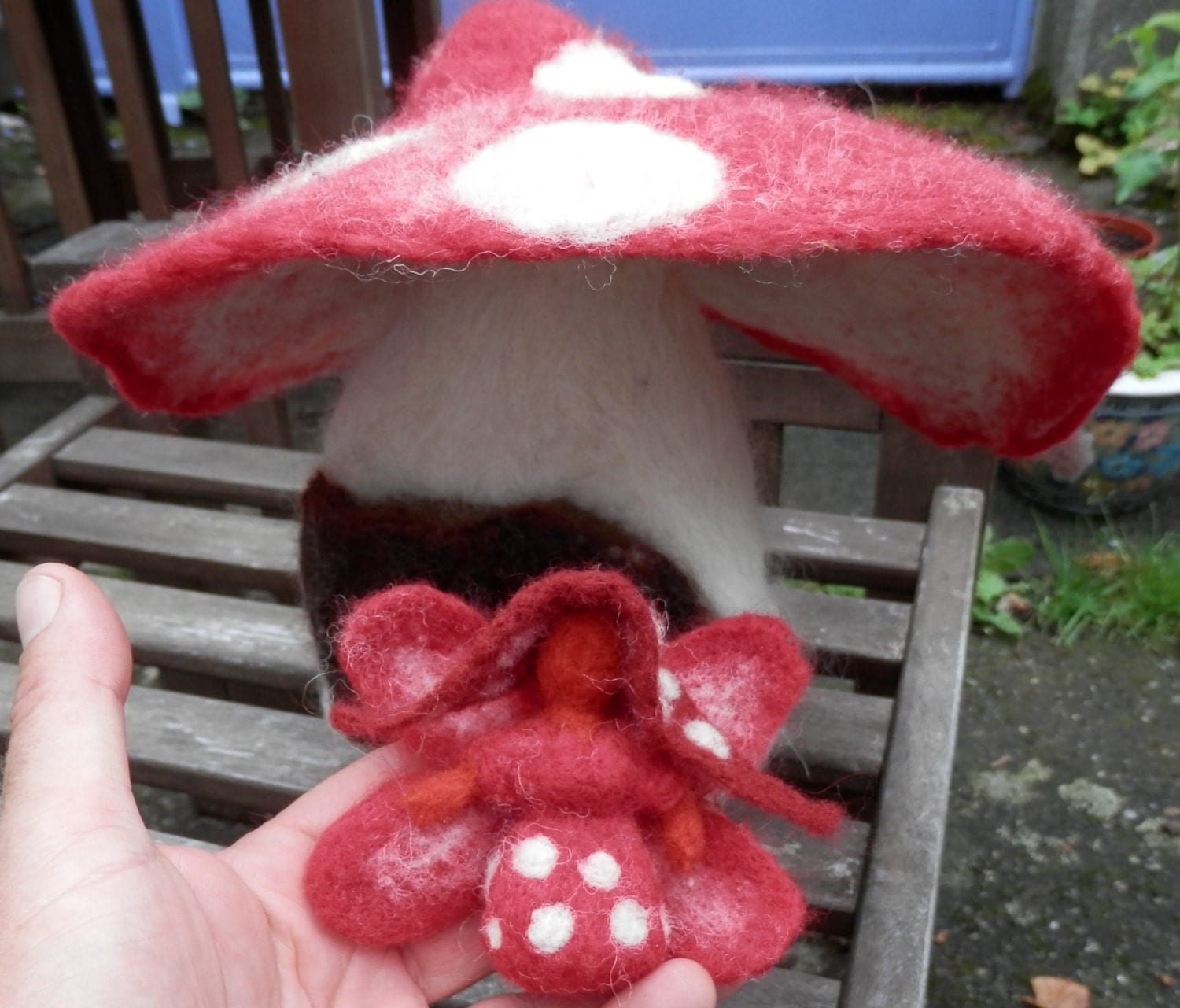 Amanita lives in a fly agaric mushroom house. Both Amanita and her house are made from 100% wool.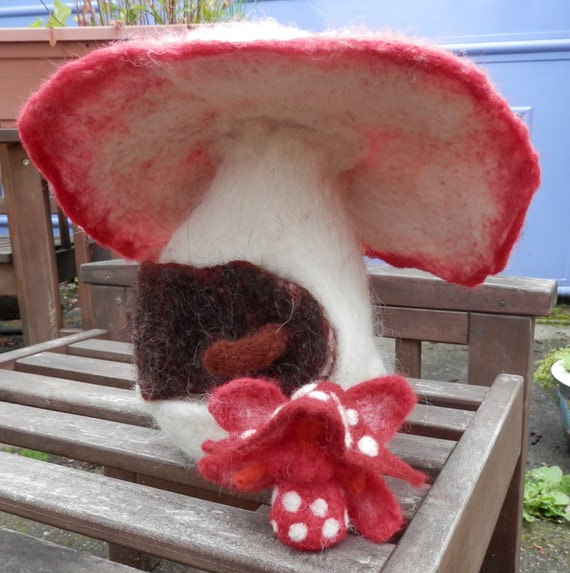 You can buy Amanita and her house from our Etsy Shop. Also in this new range are Patty Marron (the pumkin fairy) and Pomme (the apple fairy). Other fairies will appear very soon….